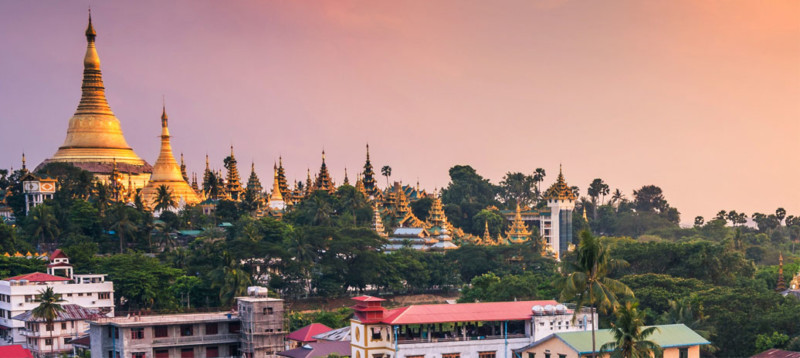 The ASEAN+3 region is in a sweet spot for tourism. Globally, the trends are favourable for tourism with a rapidly rising middle class, improved connectivity, and shifting consumer preferences towards customized services and fresh experiences. Our recently published ASEAN+3 Regional Economic Outlook (AREO) 2018 highlights that the services sector, and tourism in particular, has taken on a prominent role in the development of the region, and has vast potential for contributing even more. In recent years, many ASEAN+3 economies have built solid infrastructure, developed service-oriented workforces, and a knack for marketing tourism to international visitors.
Individually, several economies have done well. Thailand is a prime example. Travel and tourism have contributed an estimated 22% of GDP and 16% of employment. Given ongoing development of supporting industries, infrastructure and connectivity, the projections for Thailand a decade hence are astonishing – some 33% of GDP and 25% of jobs. To put this in perspective, for a region which has conventionally been known as a manufacturing powerhouse, manufacturing's current share of GDP across ASEAN+3 countries at different stages of development stands at 18-30%, while its share of employment stands at 15-28%.
And this promising story extends to the region as a whole. From about 86 million international tourist arrivals in the year 2000, ASEAN+3 drew about 235 million in 2016. The majority was intra-regional travel, with China (including Hong Kong), Japan, and Korea growing in importance for ASEAN countries ranging from Singapore, Indonesia and Malaysia to Vietnam, Lao PDR and Cambodia.
Technology has been a key driver of the travel and tourism sector's rising importance to the region's development, and it will continue to be so in the years ahead.
Technology has lowered the cost of air travel and improved its experience. For every Ryanair, there is an Air Asia, Jet Star or Scoot. Today, air travel's shares of international tourist arrivals for emerging economies like Vietnam are similar to those for advanced countries like Singapore, at around 80%. The improvements that technology has brought to infrastructure and connectivity are important for advanced and large countries too. Estimates suggest that 85 million trips would be made annually from Belt and Road Initiative (BRI) countries to China between 2016 and 2020. Meanwhile, Korea has shot up the WEF Global Competitiveness Report's air transport infrastructure ranking, from 32 in 2006 to 13 this year.
Technology has also facilitated market-driven identification of services in demand, and the use of technology to deliver those efficiently, cheaply and predictably to consumers. Social networks such as Facebook and TripAdvisor provide centralized platforms to promote tourism activities and products throughout the world. It is now more convenient to search for tourist destinations and make fuss-free online reservations and payments. According to Google, 85% of travellers search for tourism information online, and the average traveller does 55 online searches before making a booking.
How to develop the tourism sector in the region further?
First, harness technology and develop the required human capital. Although tourists may not want "high tech" experiences, they will demand experiences best delivered by skilled workers applying high-technology methods. For example, while demand for budget air travel has been growing robustly, in the mid- and higher segments of the market, preferences for more complete inflight experiences, including customized meals and novel entertainment, have continued to grow. For medical tourism, again, technology and specialist skills have been an important combination for both the high-end market and mass market. For the former, experiences sought after may range from physicians' advice and treatment administered by physiotherapists to entertainment during waiting periods and after-treatment counselling services. For the latter, the biggest drivers have probably been prices (lower costs even after factoring in air travel fares), quality (highly-skilled specialists), and services (hotel-like environments with customized therapy sessions). All these need highly-skilled workers. Trying to maintain the competitiveness of a country's tourism sector by deploying more low-skilled low-wage workers would be futile.
Second, extend the global outreach. The global middle class doubled in size between 2000 and 2015. Its consumption expenditure is projected to rise from about USD35 trillion in 2015 to USD64 trillion by 2030. Rapid income gains have enabled more people to travel, while consumer preferences will continue shifting from standardized goods services to new experiences and customized services.
Third, leverage on regional integration. ASEAN+3 as a region offers much broader value propositions than any individual country. Tokyo and Singapore are global cities with modern amenities and excellent dining and shopping, but Indonesia and Philippines are vast archipelagos which offer unspoilt beautiful beaches, sailing and sea sports. China is a mountainous country with many natural beauties and sceneries, while Thailand offers wonderful cultural attractions and shopping, local delicacies and vibrant nightspots.
ASEAN's Tourism Strategic Plan 2016-2025 covers many areas: developing sub-regional corridors, attracting investments to boost infrastructure, implementing a mutual recognition framework for tourism professionals, facilitating air travel, and even improving environmental protection.
If ASEAN+3 economies can progress strongly in just some of these areas, travel and tourism will surely contribute much more to the region's growth, human capital upgrading, and economic resilience in the coming decades.
* This article is the third part of a blog series on growth and resilience in the ASEAN+3 region, which includes 10 members of the Association of Southeast Asian Nations (ASEAN) and China; Hong Kong, China; Japan; and Korea. Read Part 1, Part 2, and Part 3 of the series.