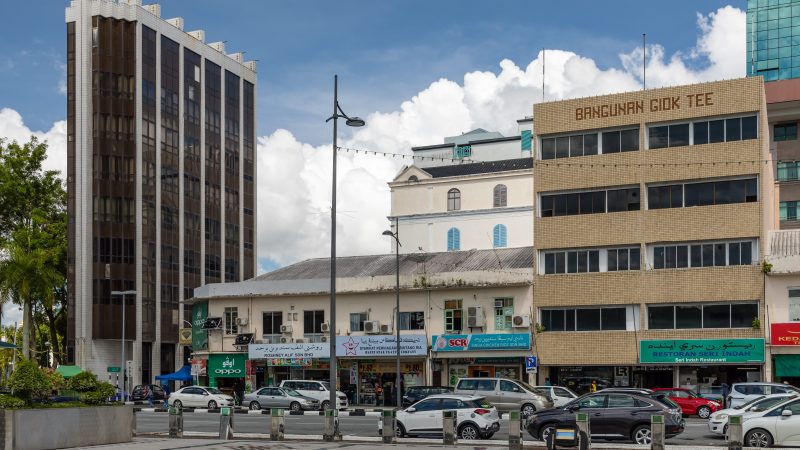 Situated on the northern coast of the Borneo island is Brunei Darussalam, a country blessed with natural endowments driving its employment and economic growth. The country's oil and gas sector constitutes the largest share of its GDP of around 58 percent, while oil and gas revenue makes up roughly 76 percent of government revenue. Oil revenue has transformed the country into a high-income economy and helped to build up a substantial holding of foreign assets.
However, the country's heavy dependence on the oil and gas sector as the backbone of its economy is deemed unsustainable over the long run in the face of depletion in the oil reserves over time and external shocks. Any disruptions in oil and gas production and fluctuations in global oil and gas prices will jeopardize the economy. To mitigate the risk, the government has been diversifying the economy into other industries while improving the business environment to bring in more quality foreign direct investment (FDI) projects.
AMRO's 2019 Annual Consultation Report on Brunei Darussalam assesses that the inflows of mega investment projects have helped propel growth and reduce unemployment. From 2017 to 2019, the value of total FDI projects amounted to USD 3.8 billion, generating almost 2,500 jobs.
The implementation of the Hengyi refinery Phase 1 – the largest FDI project in Brunei, has made a significant impact on both GDP and employment. The project cost USD 3.4 billion, equivalent to around 27 percent of the 2019 GDP, and created almost 2,000 jobs, one-fifth of which are filled by locals. Given the linkages with other sectors, the project is estimated to have contributed about 1 percentage point to real GDP growth, and created an additional 3,210 jobs in 2019, mostly in the construction, trade, hotel & restaurant, and manufacturing sectors (Figure 1, 2, and 3).
Another big investment project scheduled to commence operation in 2021 is the ammonia and urea production facility by Brunei Fertilizer Industries worth USD 1.3 billion, with projected employment of around 200 when at full operation.
(Roll your cursor over the following interactive charts to learn more.)
Made with Visme
Made with Visme
Made with Visme
In a bid to build a dynamic and sustainable economy, the Bruneian government has developed a long-term development plan called the Wawasan Brunei 2035 or Brunei Vision 2035, which stipulated five priority business clusters, namely downstream oil and gas, food, tourism, services, and ICT. Nevertheless, the oil and gas sector is still the largest FDI recipient, which suggests the need to expand the diversification process into the non-oil and gas sectors to sustain economic growth and reduce unemployment in the longer term.
Enhancing private sector participation and entrepreneurship will help foster competition and innovation, which can help attract more FDI inflows into the country. At the same time, upgrading both hard and soft infrastructure while leveraging on digital innovation would help strengthen Brunei Darussalam's competitiveness and business environment. In this connection, the country should invest in building a skilled and tech-savvy workforce that can tap into digitalization to boost productivity and reduce costs. All of these factors will attract more FDI into other sectors and help diversify the economy.