SINGAPORE, July 7, 2022 – ASEAN+3 Macroeconomic Research Office (AMRO) Director Kouqing Li paid a courtesy visit to Asian Development Bank (ADB) President Masatsugu Asakawa at the ADB headquarters in Manila, Philippines on July 6, 2022.
During the visit, Director Li emphasized AMRO's recognition of ADB as a key partner institution. The two heads affirmed their commitment to maintain regular collaborative activities in the areas of economic surveillance, research and technical assistance, as well as in the provision of support to the ASEAN+3 Finance Process.
Director Li and the AMRO delegation also met with various ADB departments to exchange information and discuss areas of future collaboration on areas of common interest to better support member economies.
AMRO and ADB have an existing Memorandum of Understanding (MOU) that aims to promote economic growth, financial stability and regional cooperation through collaboration in areas of economic surveillance and research, and capacity building.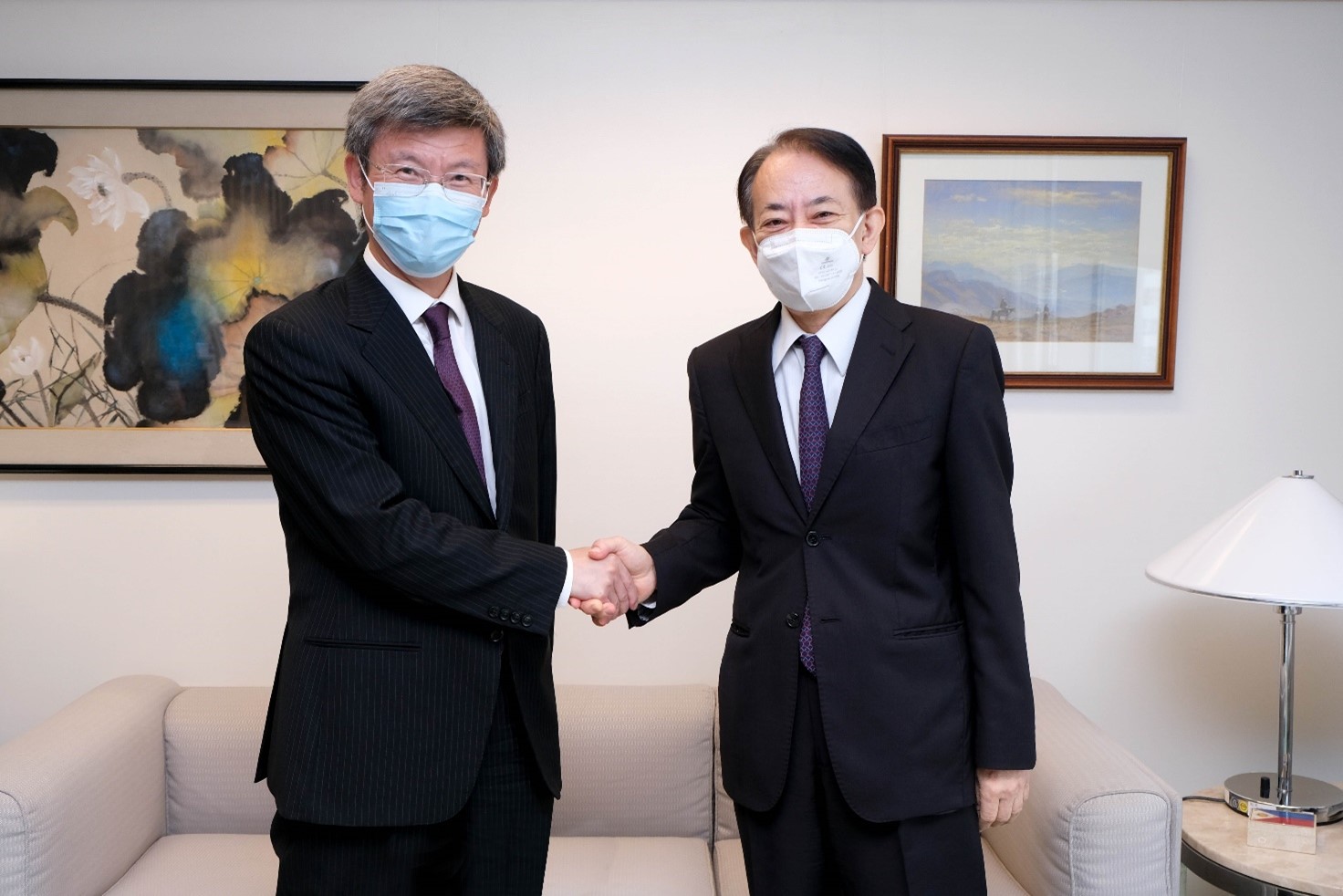 AMRO Director Kouqing Li (left) calls on ADB President Masatsugu Asakawa (right)
About AMRO
The ASEAN+3 Macroeconomic Research Office (AMRO) is an international organization established to contribute toward securing macroeconomic and financial stability of the ASEAN+3 region, comprising 10 members of the Association of Southeast Asian Nations (ASEAN) and China; Hong Kong, China; Japan; and Korea. AMRO's mandate is to conduct macroeconomic surveillance, support the implementation of the regional financial arrangement, the Chiang Mai Initiative Multilateralisation (CMIM), and provide technical assistance to the members.