This article was published as an op-ed in The Business Times on November 9, 2021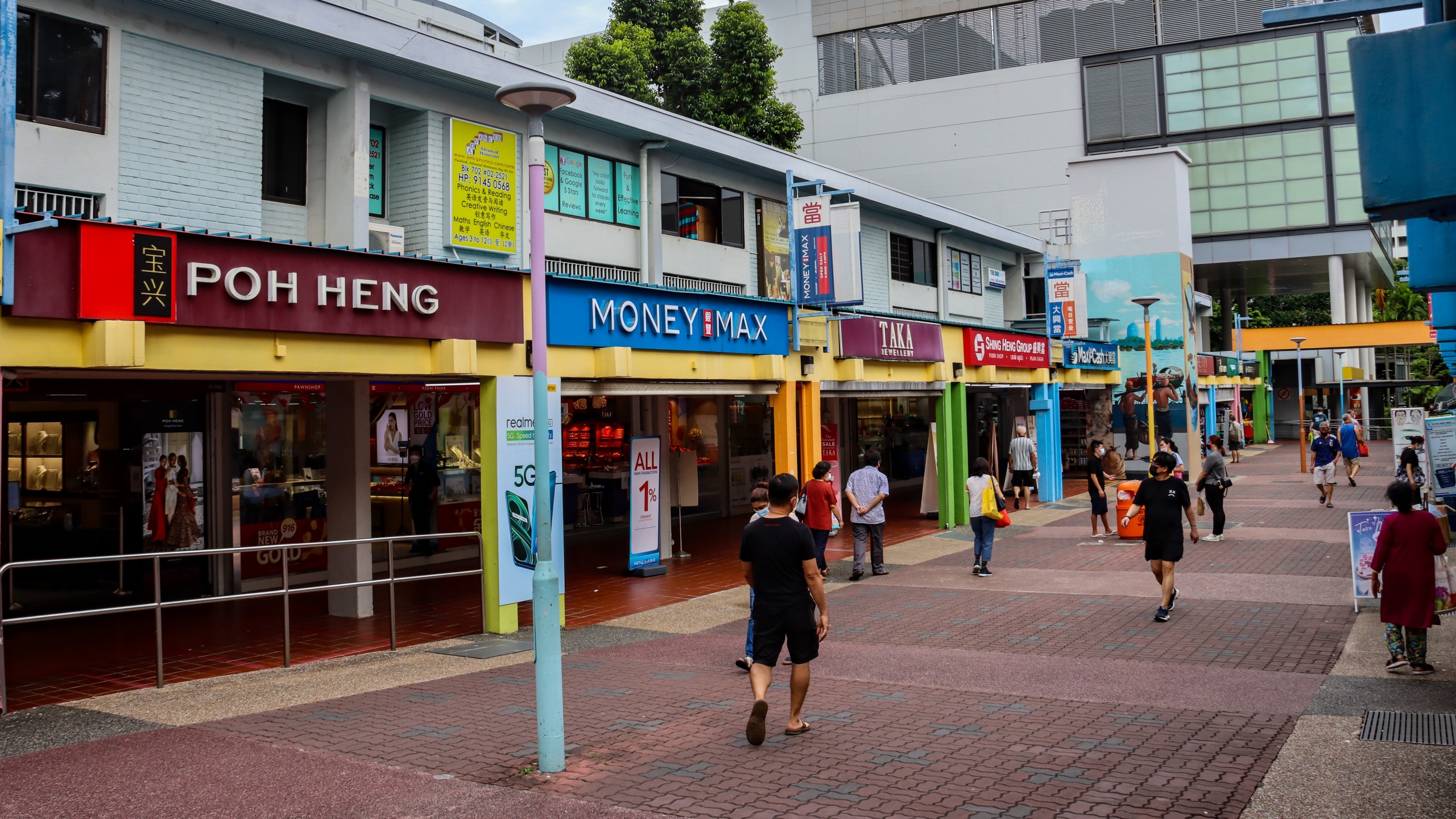 The pandemic has had a severe and uneven impact on the labor market in Singapore, with employment falling at a record pace in 2020 and remaining weak in 2021. The impact has been especially acute on the retail, travel-related, and food and beverage industries; disproportionately more severe for low-income earners as well as clerical, sales and service workers due to the high concentration of such workers in these sectors.
Recognizing the severity of the situation, the Singapore government has committed more than SGD36 billion in the past 18 months to prevent widespread job losses, quicken job matching, and promote hiring of local workers. These efforts have been critical in stabilizing and boosting the recovery in the employment of local workers.
Notably, the Jobs Growth Incentive, a scheme that encourages businesses to employ local workers by subsidizing their salaries, has supported the hiring of nearly 400,000 local workers as of May 2021.
As a result of the large and comprehensive fiscal support, the overall unemployment rate did not spike up as much as it would have had, and it trended downwards quite rapidly from its peak of 3.5 percent in September 2020.
Figure: Seasonally Adjusted Overall and Resident Unemployment Rate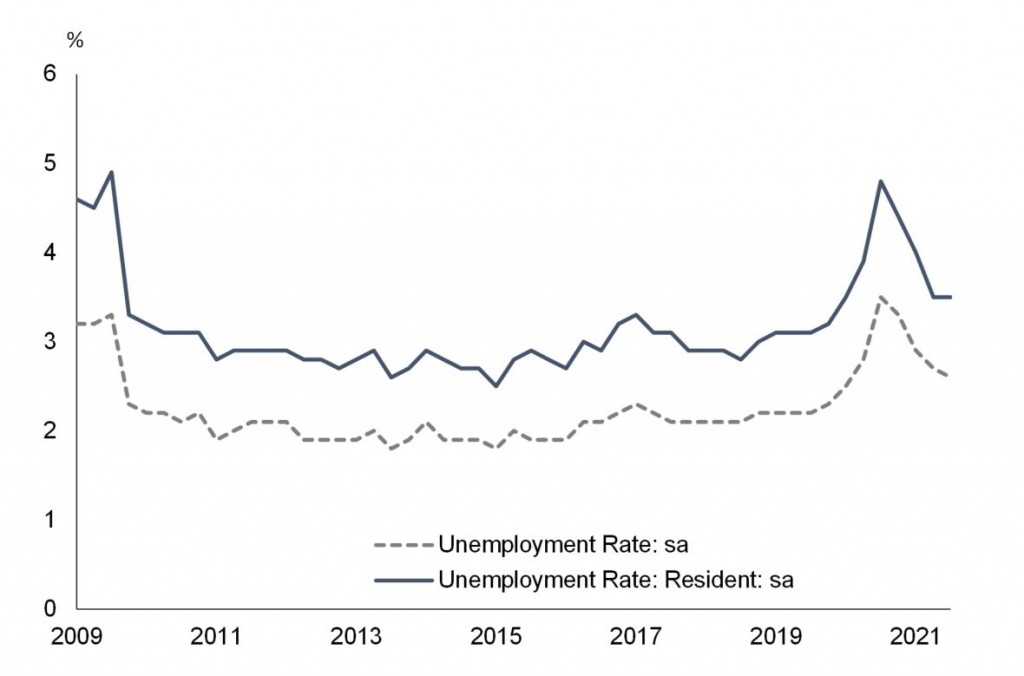 Four key challenges
Notwithstanding the remarkable progress made, several pertinent issues need to be tackled in the coming days. According to AMRO's study in the 2021 Annual Consultation Report on Singapore, there are four key challenges that warrant the close attention of the government, businesses, and workers.
First, despite Singapore's improving economy, some workers would face diminishing employment prospects due to rising skill mismatches in the labor market. Reflecting Singapore's strong economic recovery and improving demand for workers, job vacancies in Singapore are currently at a record high with 163 job openings for every 100 unemployed persons. Moreover, the number of long-term unemployed workers aged 40 and above totaled nearly 16,000 as of June 2021 and is still rising.
As a result, workers without adequate skills may remain unemployed for a longer period, potentially exacerbating the unevenness of the labor market recovery.
Second, foreign manpower bottlenecks can hamper recovery in some key sectors. In particular, owing to the tight border restrictions, contractors have not been able to hire as many foreign workers as they needed and the smaller workforce in the construction sector has resulted in delays in the completion of key infrastructure and housing projects. Shortages of migrant workers in essential services sectors such as healthcare and cleaning services have also hampered the government's efforts to safely reopen the economy.
Severe labor shortages in the critical sectors would not only disrupt the daily lives of Singapore's residents but also affect the operational efficiency of its key global businesses, including the financial and technology sectors.
Third, Professionals, Managers, Executives and Technicians (PMETs) could face greater competition as companies begin to outsource their works overseas through digital means and on the back of the growing popularity of remote work and flexible working arrangement.
This outsourcing trend has already intensified, as denoted by the increasing share of several business services imports over the past two decades, which reached 10 percent of Singapore's services imports in 2020. Such services include accounting, advertising and market research, architecture, business management, engineering, and legal.
The trend is likely to accelerate, further weighing on PMETs' employment prospects in the new normal.
Fourth, non-PMETs may benefit less from digitalization as they typically have fewer training opportunities. In 2020, only 20 to 40 percent of non-PMET workers participated in training schemes compared to 50 to 70 percent for PMET workers.
Since PMETs are generally more adept at retraining and upskilling due to the nature of their jobs, the widening of training opportunities between PMETs and non-PMETs can lead to further inequality amid the digitalization shift.
Reskilling, upskilling, and job planning
To help address the impact of these challenges on workers, reskilling and upskilling initiatives should be further strengthened and continually adjusted to meet the changing environment and business needs. Further support for employers in job redesign and planning through Workforce Singapore's Job Transformation Maps is a commendable initiative to help workers acquire requisite skills toward digital adoption and productivity.
With Singapore's small population and fast ageing society, it is also important to ensure sufficient foreign manpower is available to fill the supply-demand gaps for both skilled and unskilled jobs.
All these efforts are key to developing an inclusive and productive labor market for the city state and maintaining its status as the regional talent hub.