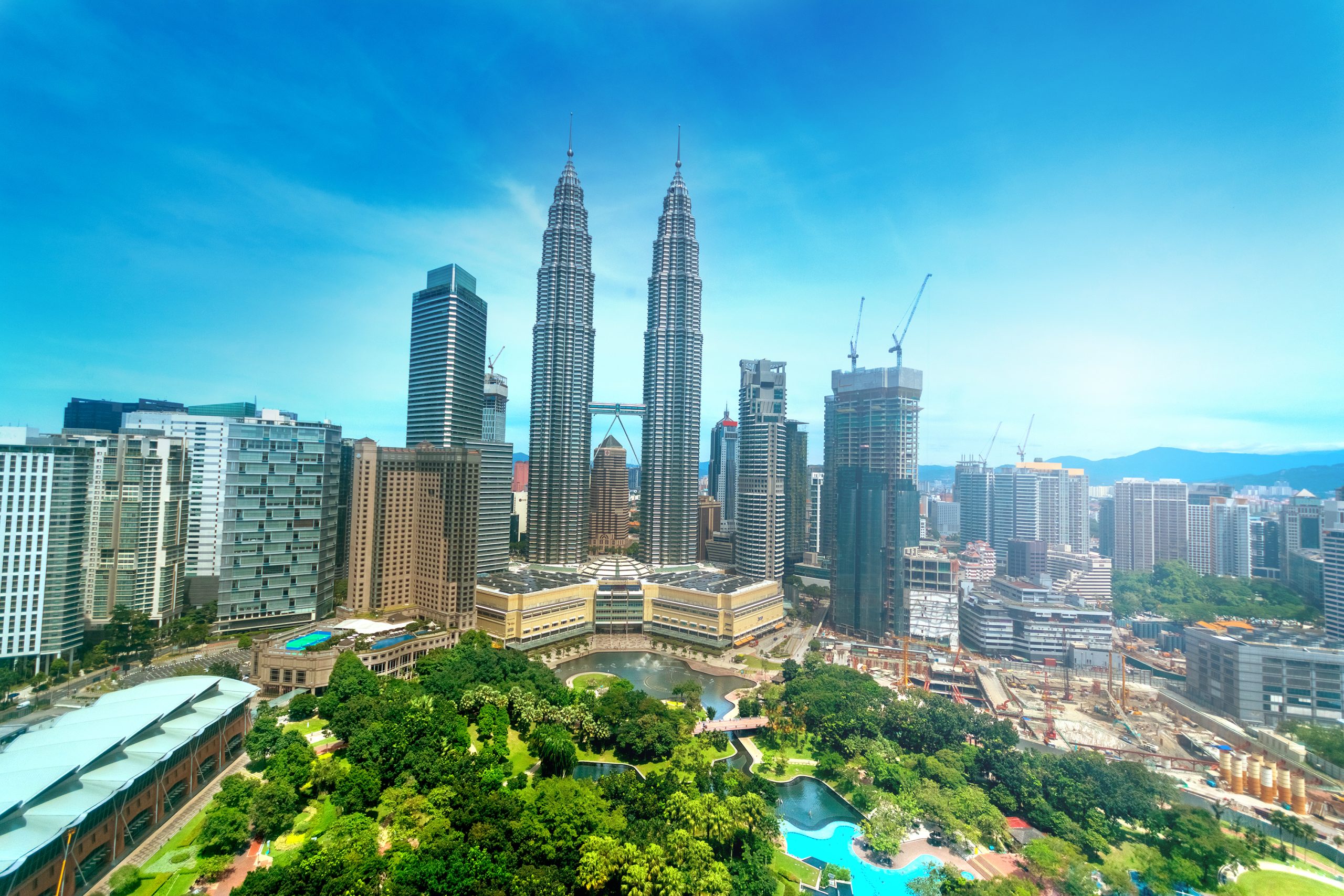 SINGAPORE, August 8, 2022 – The Malaysian economy is recovering strongly from the COVID-19 disruptions in 2021 and early 2022.
Protected by its high vaccination rate, continuing nationwide inoculation program, and adequate healthcare capacity, Malaysia has progressively reopened its economy despite the resurgence of infections by the Omicron variant in early 2022. Economic growth should firm up further with the country's transition to the endemic phase of COVID-19 from the beginning of April. In this respect, accommodative policy settings can be recalibrated to build more buffers against future shocks and safeguard financial stability.
These conclusions are highlighted in the 2022 Annual Consultation Report on Malaysia published by the ASEAN+3 Macroeconomic Research Office (AMRO) today. The report was based on AMRO's virtual Annual Consultation Visit to Malaysia in January – February 2022, and data and information available up to April 29, 2022.
Economic developments and outlook
The economy is on track to expand by 6.0 percent in 2022 after growth firmed up in Q1 on the back of a strong rebound in private consumption and buoyant exports. Headline inflation is set to increase moderately to 3.0 percent in 2022 from 2.5 percent in 2021, reflecting the partial pass-through of higher global food and energy prices to consumer prices.
Robust trade, strong foreign investment inflows, and an SDR allocation from the IMF, have allowed Bank Negara Malaysia (BNM) to build up its reserves buffer in 2021. The improvement in the reserves position has strengthened BNM's capacity to withstand volatility shocks in capital flows.
Risks and vulnerabilities
COVID-19 remains a serious threat to the economic recovery. Although a tail-risk, the emergence of more virulent vaccine-resistant COVID-19 variants could once again prompt stringent mobility restrictions if a surge in cases risks overwhelming the healthcare system.
At the same time, the economic outlook is shrouded by a new set of headwinds. The war in Ukraine and a more aggressive monetary policy tightening by the United States (U.S.) and the European Union (E.U.) have exposed Malaysia to the risks of higher inflation and a global economic slowdown. Heightened inflationary pressures could persist due to prolonged disruptions in global supply chains. Meanwhile, aggressive monetary policy tightening in the U.S. and E.U. amidst the ongoing war in Ukraine, could trigger a slump in global demand, including for Malaysia's exports.
Aggressive rate hikes by the U.S. Federal Reserve also present financing challenges to the Malaysian economy as bond yields rise in tandem with the U.S. bond yields. On a positive note, the strong earnings recovery, larger cash buffers and lower leverage particularly for larger corporates provide comfort that corporate sector balance sheets would remain robust against increasing refinancing costs.
Policy recommendations
While supportive fiscal policy remains critical to narrow the disparity across sectors, a faster pace of fiscal consolidation over the medium term is warranted to safeguard fiscal sustainability.
AMRO welcomes the increase in expenditure in the 2022 budget, with more targeted support to vulnerable groups and greater allocation to development expenditure, while lowering the fiscal deficit‑to-GDP ratio. As the recovery becomes more firmly entrenched, tax reforms—especially with regard to indirect taxes—could be implemented, starting in 2023, to boost fiscal revenue and facilitate a faster reduction of the high debt-to-GDP ratio.
BNM has started to normalize monetary policy, a welcome move given the strong rebound in economic activity and elevated global inflationary pressures. The policy rate, which was raised from a record low, has scope to increase further as the output gap continues to narrow and inflation continues to rise.
Meanwhile, the gradual phasing out of the loan relief schemes in 2022 comes at an appropriate time as business and labor market conditions continue to improve. Loan impairments could emerge as a result, but the banks should be able to withstand the credit losses given their ample buffers and pre-emptive provisioning.
Lastly, proactive initiatives to facilitate foreign direct investments and to mitigate the impact of climate change are highly commendable and should be sustained to propel the economy to a progressively more sustainable path. It would be critical to ensure the timely realization of investment commitments while strengthening workforce upskilling programs and the domestic financing ecosystem. At the same time, stepping up disaster preparedness and speeding up the implementation of policies that incentivize the shift to low-carbon domestic activities would place Malaysia on a strong footing to deal with the risks surrounding climate change.
–
About AMRO
The ASEAN+3 Macroeconomic Research Office (AMRO) is an international organization established to contribute toward securing macroeconomic and financial stability of the ASEAN+3 region, comprising 10 members of the Association of Southeast Asian Nations (ASEAN) and China; Hong Kong, China; Japan; and Korea. AMRO's mandate is to conduct macroeconomic surveillance, support the implementation of the regional financial arrangement, the Chiang Mai Initiative Multilateralisation (CMIM), and provide technical assistance to the members.
About AMRO's Annual Consultation Report
The Annual Consultation Report was prepared in fulfillment of AMRO's mandate. AMRO is committed to monitoring, analyzing and reporting to its members on their macroeconomic status and financial soundness. AMRO also helps identify relevant risks and vulnerabilities, and assists members, if requested, in the timely formulation of policy recommendations to mitigate such risks.