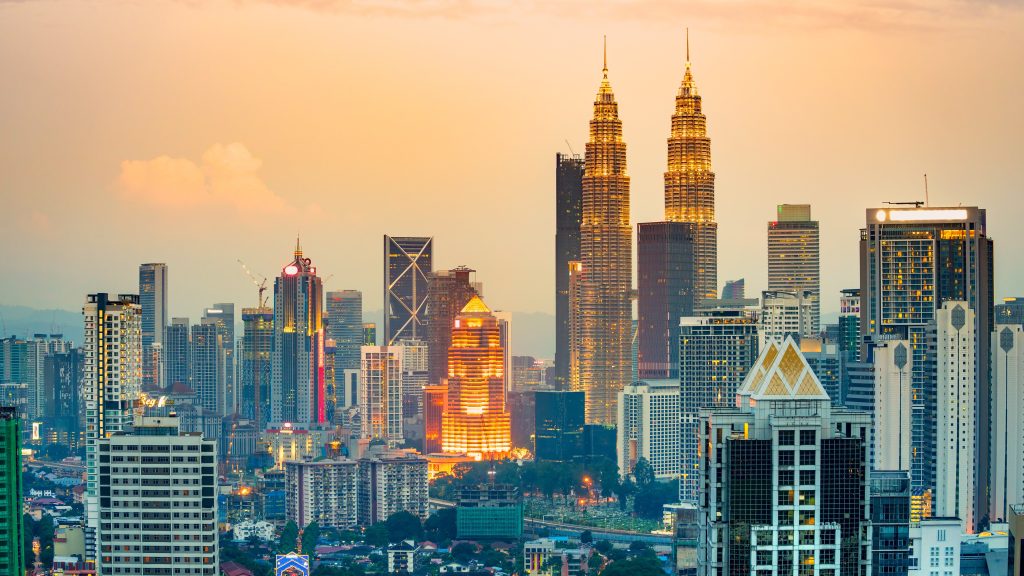 SINGAPORE, May 26, 2023 – Malaysia's economic recovery was exceptionally strong last year, and the growth momentum is expected to be sustained this year by resilient domestic demand and stronger tourism recovery amid the global slowdown. Inflationary pressure remains elevated despite the recent moderation. The authorities are encouraged to continue with monetary policy normalization to contain inflationary pressure, strengthen efforts to rebuild medium-term fiscal space, and continue to build up foreign reserves when market conditions allow. This preliminary assessment was made by the ASEAN+3 Macroeconomic Research Office (AMRO) during its Annual Consultation Visit to Malaysia from May 15-26, 2023.
The AMRO team was led by Group Head and Principal Economist, Runchana Pongsaparn. AMRO Director, Kouqing Li, and Chief Economist, Hoe Ee Khor met the Governor of Bank Negara Malaysia (BNM), Tan Sri Nor Shamsiah Mohd Yunus, and participated in the policy meetings. The discussions focused on the risks and challenges facing Malaysia, and policy options to sustain the economic recovery, manage elevated inflationary pressures, rebuild fiscal space, and address long-term structural issues.
Economic developments and outlook
"After an exceptionally strong rebound of 8.7 percent last year, Malaysia's growth is projected to moderate to 4.2 percent in 2023 against the backdrop of a global growth slowdown. Growth momentum remains robust, supported by resilient domestic demand and strengthening tourism recovery owing to China's reopening," said Dr. Pongsaparn. "However, the economic recovery has been rather uneven while core inflation remains elevated despite the recent moderation."
Blanket fuel subsidies and price controls have kept headline inflation moderate compared to regional peers, but core inflation remains elevated. On the external front, robust trade surpluses and buoyant foreign investment inflows have kept the external position strong. However, the ringgit saw heightened volatility throughout 2022 as global financial conditions tightened and risk aversion increased. Malaysia's banking system has remained resilient with sufficient buffers to withstand credit and interest rate risks.
Policy responses
Monetary policy normalization started in May 2022 amid the strong economic recovery and in response to the broadening of inflationary pressures. To mitigate the rise in cost of living, the government increased blanket subsidies and expanded social assistance, which led to an increase in fiscal expenditure. The revised 2023 budget indicates a smaller fiscal deficit, largely reflecting a reduction in subsidies due to a moderation in commodity prices.
Risk and vulnerabilities
Going forward, the growth outlook could be weighed down by the weakening of the global economy, arising from a sharper slowdown in the United States. The inflation outlook faces upside risks from global commodity price shocks and the government's planned shift from blanket to targeted subsidies. Tighter-than-expected global financial conditions could also trigger capital outflows, leading to higher domestic funding costs. Challenges in the medium- to long-term could arise from global economic fracturing, insufficient retirement savings, an ageing population, and the transition to a low-carbon economy.
Policy recommendations
Monetary policy has scope for further normalization to contain inflationary pressure, given that the real policy rate is still negative, and the output gap has turned positive. AMRO supports the resumption of monetary policy normalization in May 2023, after two pauses early this year, as inflation remains elevated amid the broadening of the economic recovery. BNM should continue to provide liquidity through open market operations (OMO) to address liquidity tightness in some segments of the banking system, and ensure smooth monetary policy transmission. AMRO also supports the continued development of the repo market, which could help strengthen market mechanism in allocating liquidity effectively.
On the external front, although exchange rate flexibility should be maintained as a shock absorber, foreign exchange interventions may be used judiciously to address excessive volatility. In this regard, BNM should continue to build up foreign reserves when market conditions allow.
AMRO welcomes the government's efforts to accelerate the pace of fiscal consolidation while providing targeted support to the low-income households to alleviate cost-of-living pressures. Making subsidies more targeted is necessary to increase spending efficiency and provide space to improve the adequacy of social assistance. The revenue-enhancing measures announced in the revised budget are also welcomed. However, achieving the 3.2 percent of GDP fiscal deficit target in 2025 should be supported by major tax reforms, such as the reintroduction of the goods and services tax (GST). The enactment of the Fiscal Responsibility Act and the Government Procurement Act will be crucial to improve transparency and institutionalize sound public finance.
Long-term issues, such as human capital investment, digitalization, and climate change, should continue to be accorded high priority in the sustainable development agenda. A comprehensive review of existing social protection systems should be undertaken to improve their coverage and adequacy.
On behalf of AMRO, the mission team would like to express their appreciation to the Malaysian authorities and other counterparts for their kind cooperation, insightful discussions, as well as hospitality.
About AMRO
The ASEAN+3 Macroeconomic Research Office (AMRO) is an international organization established to contribute to the macroeconomic and financial resilience and stability of the ASEAN+3 region, comprising 10 members of the Association of Southeast Asian Nations (ASEAN) and China; Hong Kong, China; Japan; and Korea. AMRO's mandate is to conduct macroeconomic surveillance, support regional financial arrangements, and provide technical assistance to the members. In addition, AMRO also serves as a regional knowledge hub and provides support to ASEAN+3 financial cooperation.