By Viet Hoai Le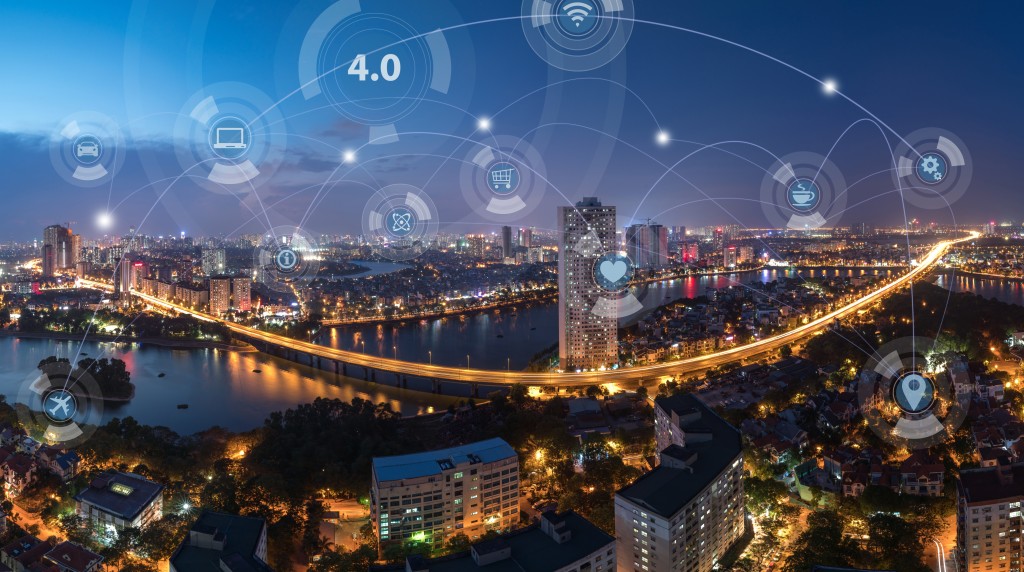 With a mobile phone penetration rate among the highest in the Association of Southeast Asian Nations (ASEAN), Vietnam has emerged as a frontrunner in the financial digitalization race in the region.
Cashless payments and banking digitalization in Vietnam continue at a rapid pace, accelerated by the COVID-19 pandemic.
According to the 2020 Visa Consumer Payment Attitudes study, the use of bank transfers for online shopping in Vietnam is projected to increase to 30 percent in 2023, compared to 23 percent in 2019. At the same time, the use of cash is expected to decline to 15 percent in 2023, from 26 percent in 2019. In 2020, 68 percent of surveyed consumers used more cards than before the pandemic, while 56 percent of surveyed consumers carried less cash in their wallets.
The rapid uptake of digital financial services has accelerated the growth of the internet economy in Vietnam, where 80 percent of the adult population owns a smartphone. According to the "e-Conomy SEA 2019" report by Google and Temasek, the country's internet economy is projected to reach USD 43 billion in 2025, surpassing that of digital tigers Malaysia, the Philippines, and Singapore (Figure 1).
Figure 1: Internet economy in ASEAN members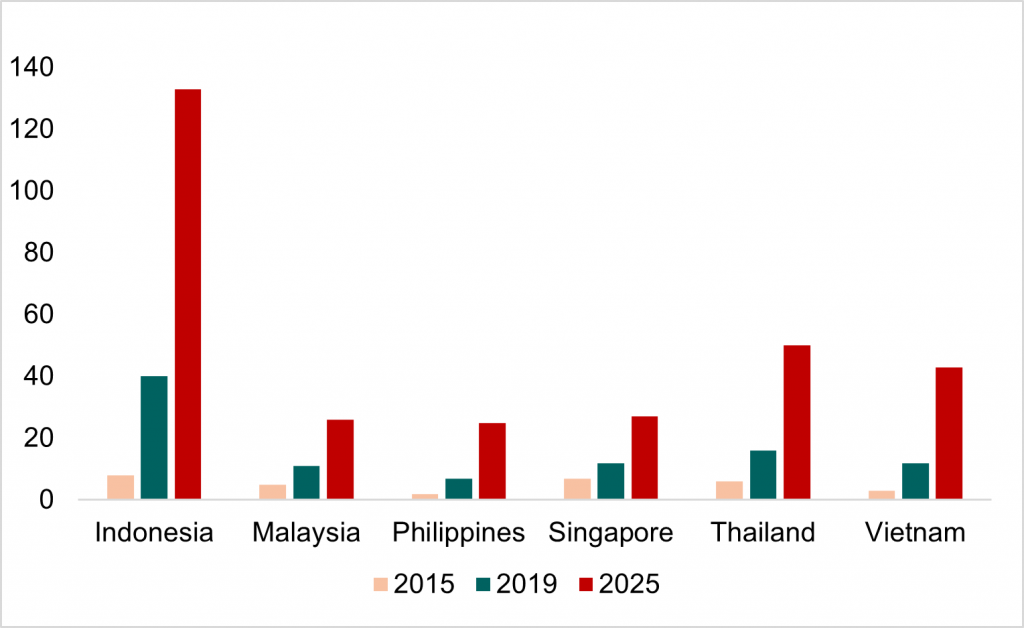 Source: "e-Conomy SEA 2019" by Google and Temasek
Strong shift to cashless transactions fueling fintech boom
The State Bank of Vietnam (SBV) further boosted the push toward digital payments and banking with the licensing of the National Payment Corporation of Vietnam (NAPAS). Some initiatives include the introduction of real-time retail payment systems, QR code standardizations, and the electronic Know-Your-Customer (eKYC).
Banks and fintech firms have expanded their digital services rapidly to match the shift in customer behavior. According to a survey conducted by SBV in 2020, nearly 58 percent of surveyed banks expect the proportion of customers using digital channels to reach over 60 percent in the next three to five years.
Fintech firms, despite their modest scale, are expanding quickly in areas such as digital payments and peer-to-peer lending. The number of fintech firms quadrupled to over 150 in 2021 from 40 in 2016, according to a 2022 Pham and Nguyen study titled "Impacts of Fintech on banking system: Policy implications for Vietnam".
The 2020 SBV survey also noted that 95 percent of commercial banks have been developing or are planning to develop a digital transformation strategy. Among them, 39 percent have adopted and 42 percent are formulating a digital transformation strategy.
Additionally, as part of the move to a cashless society, the SBV is conducting a study on the feasibility of issuing a central bank digital currency.
Government leads digital transformation of banking industry
The Vietnamese authorities have announced plans to foster the digital transformation of the banking industry in the country. In 2021, the SBV issued Decision No. 810/QD-NHNN, which approved the plan for the banking industry's digital transformation by 2025.
According to the plan, not only will SBV take a leading role in promoting digital transformation, 90 percent of SBV's unclassified work records will be digitally processed and stored by 2025, and at least 50 percent of SBV's supervision activities will be carried out through digital environment and information systems.
Additionally, customers of credit institutions and foreign bank branches will be able to execute at least 50 percent of their banking operations digitally by 2025. At least 70 percent of customer transactions will be conducted on digital channels, and at least 60 percent of credit institutions will derive over 30 percent of their revenue from digital channels.
Fortifying regulatory framework
The authorities are also drafting new regulations to promote the digital transformation of the banking industry and control emerging risks. A lack of a fintech regulatory sandbox in the banking industry has resulted in some legal barriers to the digital transformation of the banking system. To overcome some of these constraints, the current eKYC legal framework is under review to further facilitate the use of digital signatures.
Furthermore, the SBV is developing a legal framework to ensure the security and safety of electronic payments and card payments, while requesting credit institutions to strictly comply with regulations on information safety in banking operations.
Vietnam is rising quickly in the regional digital race. With a high adoption rate of smartphones and the internet, Vietnam has an advantage to accelerate its digital sector development and has become among the fastest movers in adopting new financial technology in ASEAN. With the private and public sectors working together to foster digitalization, the future landscape of financial digital transformation in Vietnam is promising.