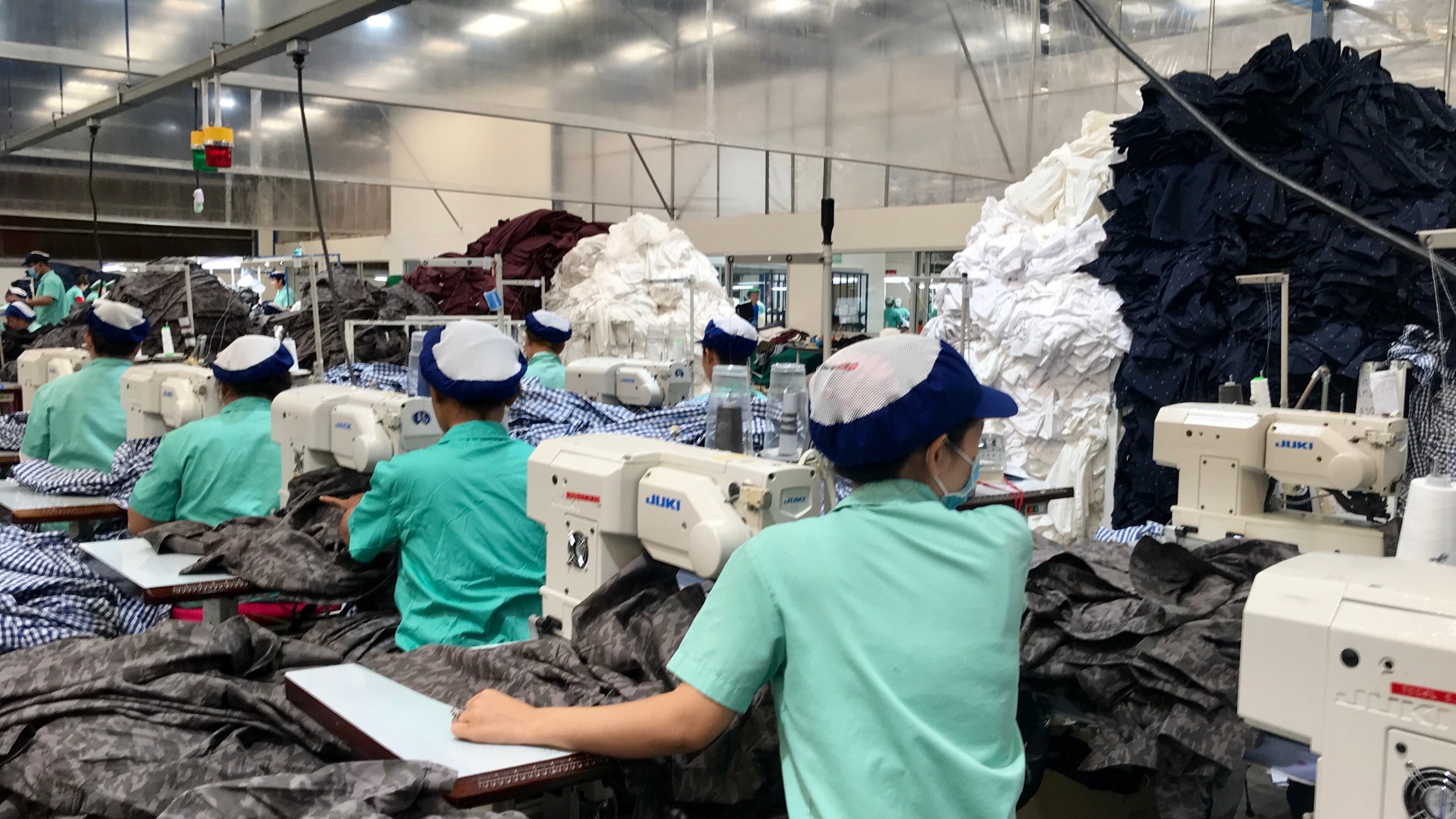 SINGAPORE, November 22, 2021 – As Cambodia continues to grapple with the pandemic, economic recovery in 2021 is expected to be moderate at 2.8 percent, marked by uneven growth across sectors. Strengthening pandemic management and implementing flexible policies to support vulnerable sectors and put the economy on a firmer recovery path remain vital, while the ongoing fast rollout of vaccines will ensure a steady economic reopening. Cambodia also needs to accelerate structural reforms to boost the competitiveness and resilience of its economy. This is according to the 2021 Annual Consultation Report on Cambodia published by the ASEAN+3 Macroeconomic Research Office (AMRO) today. The report is based primarily on discussions and information obtained during AMRO's virtual Annual Consultation Visit to Cambodia from April 19 to May 4, 2021.
Recent developments and outlook
Cambodia's economy contracted by 3.1 percent in 2020 as the fall in demand from major export markets and the restrictions on international travel severely impacted manufacturing and tourism – the country's key growth drivers. Economic growth in 2021 is expected to remain moderate at 2.8 percent, as the recovery momentum of the economy is dampened by the tightening in containment measures following a surge in COVID-19 community cases. The continuing closure of international travel is a further drag on the growth outlook.
Narrower current account deficit and higher international reserves strengthened the country's external position in 2020. However, the current account deficit is expected to widen significantly in 2021 despite a recovery in exports, due to stronger rebound in imports as well as continued slump in tourism receipts.
Looking ahead, more free trade agreements and higher foreign direct investments in non-garment manufacturing will support Cambodia's economic diversification, fostering new growth drivers and further strengthening its external position in the long term.
Risks and vulnerabilities
Given a relatively weak public health system, Cambodia's high reliance on close contact services sector and a labor-intensive manufacturing sector renders its recovery more vulnerable to COVID-19 outbreaks. Fast vaccination roll-out is therefore essential to facilitate a safe and steady economic reopening.
The National Bank of Cambodia's guidance on loan restructuring and regulatory forbearance measures have enabled financial institutions to provide credit support to affected households and businesses. However, it has also made the proper assessment of the credit worthiness of restructured loans more difficult, potentially raising the risk of inadequate provisioning once regulatory forbearance is withdrawn.
The pandemic may leave long-term scars on Cambodia's economy, impeding its quick return to sustainable and strong growth. Following a long period of high growth, the sudden economic contraction in 2020 poses considerable structural challenges to the economy. Factory and business closures have led to sizeable job losses. Unless idle resources and labor are channeled to sectors with good prospects, the economy may not be able to regain its former growth potential.
Policy considerations
At the onset of the pandemic, accommodative monetary measures provided ample liquidity to the financial system. As demand for liquidity continues to be elevated, the authorities should maintain the accommodative policy stance to ensure that sufficient funding is available for productive sectors during the recovery.
Furthermore, the central bank should continue to closely monitor credit risk developments at banks, particularly those with thin capital buffers or high exposures to risky sectors. Financial institutions are encouraged to adopt forward-looking risk management tools in line with international best practices. When conditions warrant, the withdrawal of regulatory forbearance should be gradual and based on a well-communicated plan to reduce uncertainties. Also, the normalization of liquidity measures should be carefully phased to ensure that adequate liquidity remains available during the economic recovery.
Fiscal policy has been responsive to the evolving challenges brought about by the pandemic and has played a crucial role in supporting the economy. As the economic recovery is expected to be moderate and uneven, fiscal policy needs to become more targeted and flexible, supporting vulnerable groups while reallocating resources toward expanding sectors.
As the recovery gains momentum, short-term crisis support measures should be gradually shifted toward targeted assistance to strengthen the country's medium-term economic resilience. This includes enhancing training programs for upskilling and reskilling of displaced workers, as well as facilitating job search and job matching programs to support the reallocation of labor and productive resources.
Concerted efforts to address key structural constraints are needed to avoid long-term scarring and to propel Cambodia's economy beyond the pandemic to the new normal. Addressing structural constraints in public infrastructure, skilled labor supply and institutional environment, is critical to improving Cambodia's competitiveness. Reforms in these key areas are essential to enhance Cambodia's business environment and to attract quality investments that will enable greater diversification and economic resilience. Progress towards achieving Sustainable Development Goals such as enhancing social safety nets, public health, and education would facilitate the implementation of structural reforms that support inclusive and sustainable growth in the long term.
About AMRO
The ASEAN+3 Macroeconomic Research Office (AMRO) is an international organization established to contribute towards securing macroeconomic and financial stability of the ASEAN+3 region, comprising 10 members of the Association of Southeast Asian Nations (ASEAN) and China; Hong Kong, China; Japan; and Korea. AMRO's mandate is to conduct macroeconomic surveillance, support the implementation of the regional financial arrangement, the Chiang Mai Initiative Multilateralisation (CMIM), and provide technical assistance to the members.
About AMRO's Annual Consultation Report
The Annual Consultation Report was prepared in fulfillment of AMRO's mandate. AMRO is committed to monitoring, analyzing and reporting to its members on their macroeconomic status and financial soundness. It also helps identify relevant risks and vulnerabilities, and assists members, if requested, in the timely formulation of policy recommendations to mitigate such risks.