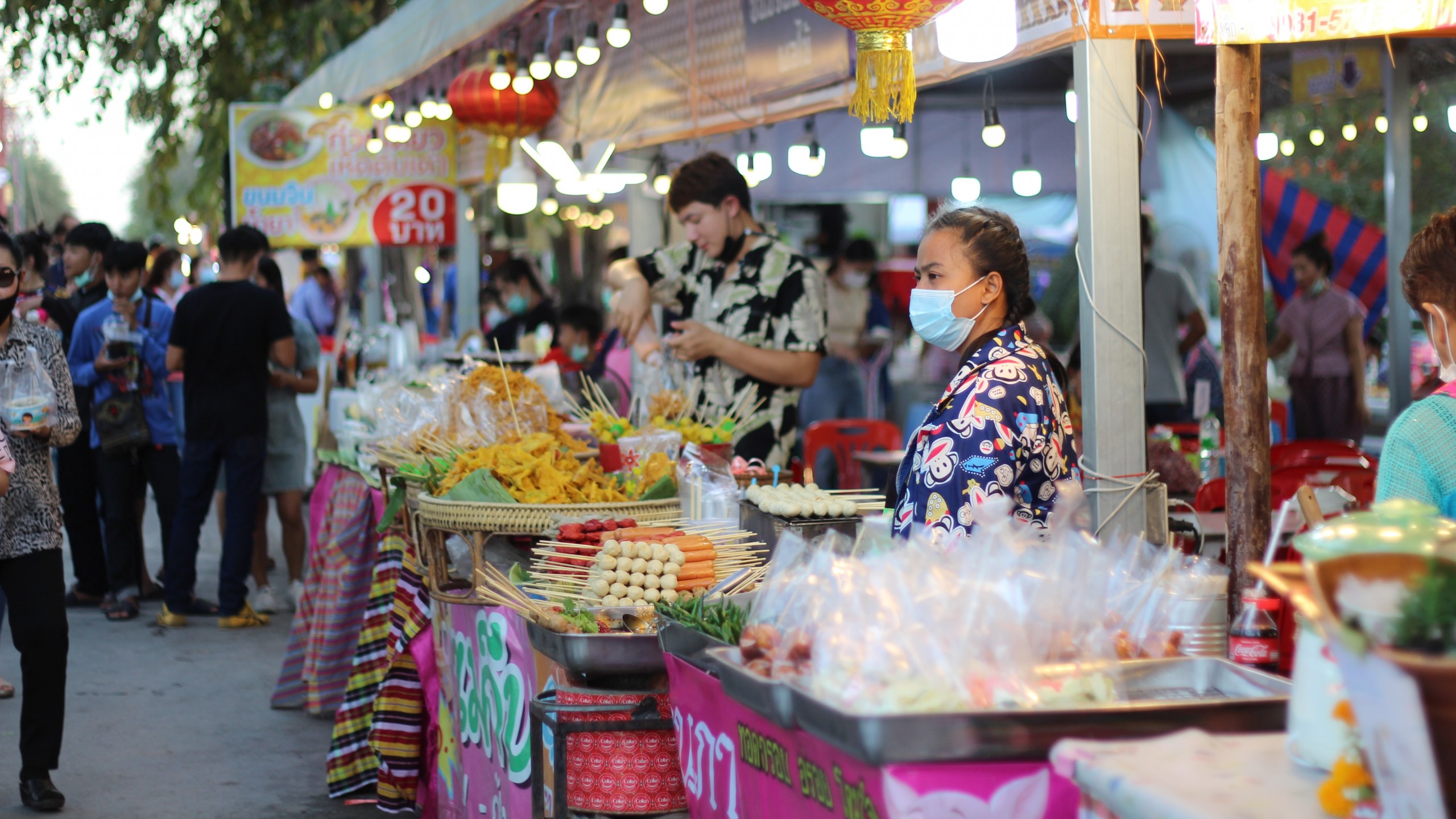 The COVID-19 pandemic and the measures taken to curtail its spread have taken a heavy toll on Thailand's economy. Among ASEAN+3 economies, Thailand is the third most reliant on travel and tourism for growth and jobs, with direct and indirect contributions totaling around 20 percent of GDP and employment (Figure).
Figure. Contribution of Travel and Tourism to GDP & Employment, 2019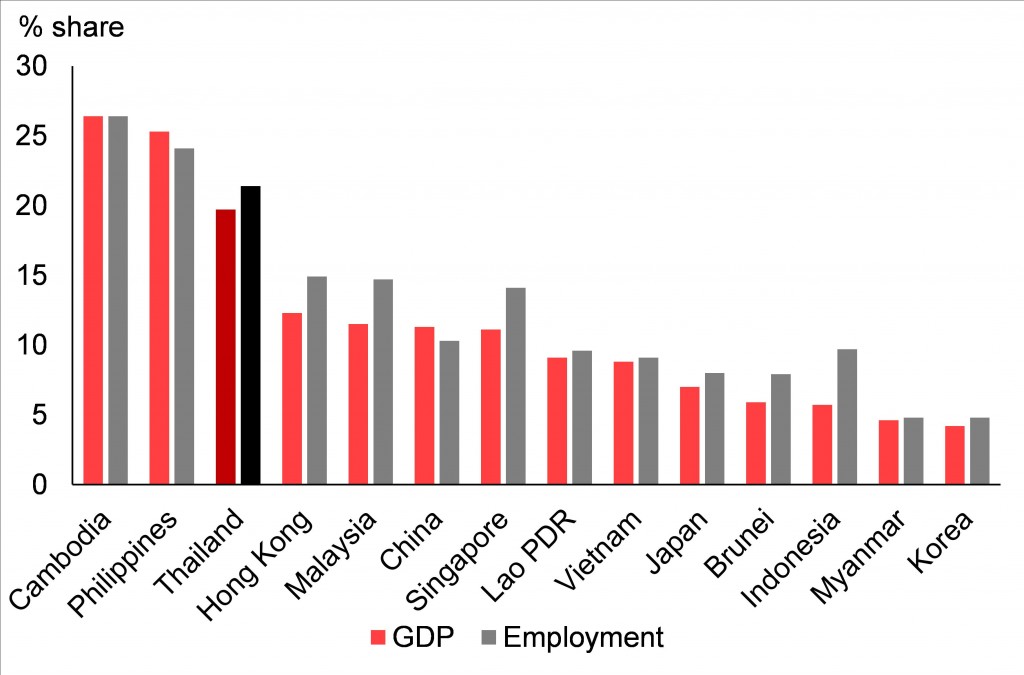 Source: World Travel and Tourism Council
AMRO's just released 2021 Annual Consultation Report on Thailand shows that the country's GDP could expand by as much as 5.8 percent in 2022, driven in part by a sustained revival in the travel and tourism sectors, but changes will have to be made to the industry to capitalize fully on revenue streams.
The ongoing pandemic has led travelers, for instance, to become more conscious about health, hygiene, security and environmental sustainability. Tourists are also moving toward niche travel and less crowded destinations. The World Economic Forum's Travel and Tourism Competitiveness reports show that Thailand typically ranks relatively low in these areas.
The changes in visitor preference present significant challenges and opportunities for Thailand. So far, the country has appealed to international travelers as a low-cost and mass-market destination.
To reap the benefits from these shifts and help transform Thailand into a value-based economy, the government has embarked on a strategy to develop new S-curve industries, including medical and wellness tourism.
The promotion of such industries would certainly help tourism businesses adapt to the new tourist choices.
At the same time, concerted policy efforts to improve public safety, raise health and hygiene standards, and promote eco-friendly activities will boost arrivals, alongside intensified efforts to ramp up vaccinations to protect the population and ensure that any new outbreak is manageable.
A large number of businesses in Thailand's tourism sector have suffered huge losses over the last two years and will continue facing significant financial challenges into 2023. Less than half of the roughly 4 million workers in these sectors have remained employed.
Other businesses that have strong linkages to travel and tourism have also been severely affected, for example, the amusement and recreation, business service and restaurant sectors.
To alleviate the economic impact of COVID-19, the Thai government rolled out a large and comprehensive package to help businesses and households hard hit by the pandemic.
On fiscal policy, a wide range of support was introduced, including cash transfers, consumption support and travel subsidies to encourage domestic tourism, such as the We Travel Together and Packaged Tour schemes.
Monetary policy was also eased sharply with the policy rate cut to near zero. Additional measures were implemented to provide much needed credit and liquidity support, such as the central bank's soft loan program, asset warehousing, credit assistance and loan repayment holidays.
To kick-start the recovery in international travel, the Thai government announced the "Phuket sandbox" scheme in July 2021, allowing vaccinated foreign tourists to travel quarantine-free to Phuket and other selected provinces. However, the scheme attracted fewer guests than expected, due to a resurgence of infections and a slow vaccine rollout in Thailand.
Around 63,000 visitors have traveled to Phuket under this scheme between its launch and end-October 2021, which is well below the government's goal of receiving 100,000 visitors in the first three months.
Despite these setbacks, the Thai government pressed on with its plans to reopen borders.
Drawing from lessons learned from the sandbox, the Thai government then embarked on a nationwide reopening to vaccinated international travelers from 63 countries, allowing quarantine-free travel starting on November 1, 2021.
More importantly, local infections have continued to trend downwards since peaking in August this year. At the same time, the rollout of vaccinations has accelerated in recent months, with nearly half of the population fully vaccinated by the middle of November. More than 60 percent of the population have received at least one dose.
As green shoots for the tourism businesses become more evident, government officials project that in excess of 1 million tourists will visit Thailand in the next six months. This recovery is premised upon Thailand's ability to achieve herd immunity in 2022 while maintaining a well-controlled pandemic situation domestically.
The recovery will be even stronger if more countries, particularly China, were to relax travel restrictions for travelers who are returning to their home countries from Thailand.
Despite the brighter outlook, the government should continue to remain cautious as the country reopens progressively in the coming months, because Thailand's recovery could falter if there is an abrupt and widespread resurgence in infections.